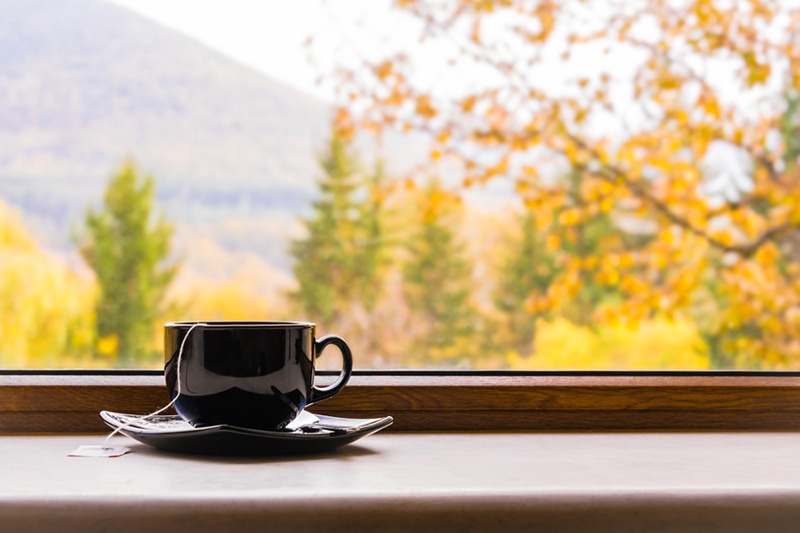 Fall is a beautiful time of the year—but it comes with a drop in humidity levels. If you're concerned about the humidity change and want to enhance your comfort inside your Sycamore home, installing a humidifier is an excellent option.
According to ENERGY STAR®, 17.2 million households in the United States use a humidifier—install one in your home and join all these other households who have been maximizing their indoor comfort.
Even with a heating, ventilation, and air conditioning (HVAC) system, your home could fail to maintain an ideal level of humidity. Lower humidity levels can lead to health issues like exacerbated lung and upper respiratory problems. It can also cause wood floors and furniture to crack and warp.
Here at Service Now Home Services, we want you to be healthy, safe, and comfortable inside your Illinois home. Our experts are here to inform you of the many benefits humidifiers offer, as well as the additional ways you can better manage the levels of humidity in your home, so they always remain within the recommended range of 30 to 50 percent.
Benefits of Using a Humidifier in Your Home
Installing a humidifier inside your home provides you with the following benefits:
Provides relief from cold, flu, and other upper respiratory symptoms—An appropriate level of moisture in the air can provide relief for your dry and irritated throat, nose, and sinuses.
Alleviates allergy and asthma symptoms—Allergies and asthma can result in coughing, wheezing, sneezing, and trouble breathing. A humidifier can help manage your symptoms by offering just enough moisture in the air to calm flare-ups.
Improves your indoor air quality (IAQ)—Using a humidifier in your home will help promote better indoor air quality by balancing humidity levels. Excess moisture also creates problems, encouraging mold growth and other issues.
Protects your home—Humidifiers help protect your home from the damage that low and inadequate humidity levels can cause, like splits, cracks, and chips in your floors, cabinets, and furniture.
Prevents dry skin and cracked lips—Dry air can result in dry, chapped skin and lips. While moisturizing your skin and using lip balm can help treat the symptoms, a humidifier can target the cause by adding just enough moisture to keep your skin and lips feeling smooth and free from severe cracking.
Helps you breathe easier and encourages better sleep—The extra moisture a humidifier produces makes the air easier for you to breathe in, which is particularly helpful if you struggle with allergies, asthma, or lung problems and have trouble sleeping.
Types of Humidifiers
The two main types of humidifiers are whole-home humidifiers and portable humidifiers.
Whole-home humidifiers are directly attached to your HVAC system. Water vapor goes into your air ducts, allowing for moist air to circulate throughout your Sycamore home. Doing so controls humidity in each area of your home instead of just targeting a single room or section.
If you are looking to increase humidity in a specific area, consider a portable humidifier. You can move the portable version throughout your home to wherever you want to better manage the level of humidity.
Not sure whether a whole-home humidifier or portable humidifier will suit you best? Speak with our Service Now professionals—we can discuss your humidity goals and recommend the best product to match your specific needs and the needs of your home.
Additional Ways to Control Indoor Humidity Levels
Some other actions you can take to ensure your humidity levels remain within the appropriate range include:
Installing vent fans in your bathrooms and above your oven and stovetop in the kitchen.
Sealing any air leaks or tears in your ductwork.
Scheduling routine HVAC maintenance visits to ensure your heating and cooling system is working correctly.
Installing a dehumidifier to help control when your humidity levels get too high.
Contact Our Experts to Address Your Humidity Concerns
Our Service Now professionals are here to handle all of your heating, cooling, and indoor air quality needs. We can provide expert humidifier installation for your Sycamore, Illinois home. Call us at (815) 981-8331 or request service online today.