Your

BEST

Local Choice for HVAC, Plumbing, and Electrical Since 1965.
When you choose to live in the community you grew up in, you simply care more. We're the Carpenters, and we've been proudly serving homes and businesses in the Northern Illinois area for more than 50 years.
Founded in 1965 by our grandfather, Walter Carpenter, we adhere to the same principles that established him as a local leader in HVAC, plumbing, sewer, and electrical services.
We do work on a daily basis across Northern Illinois, including Kane County, DeKalb County, DuPage County, and Ogle County. We've been able to put together a tremendous and fairly large team of the area's best tradesmen deployed throughout this area.
When you call us, you can always be certain we have a certified, experienced HVAC technician or plumber near you who is ready to help. Learn about our HVAC Guarantees.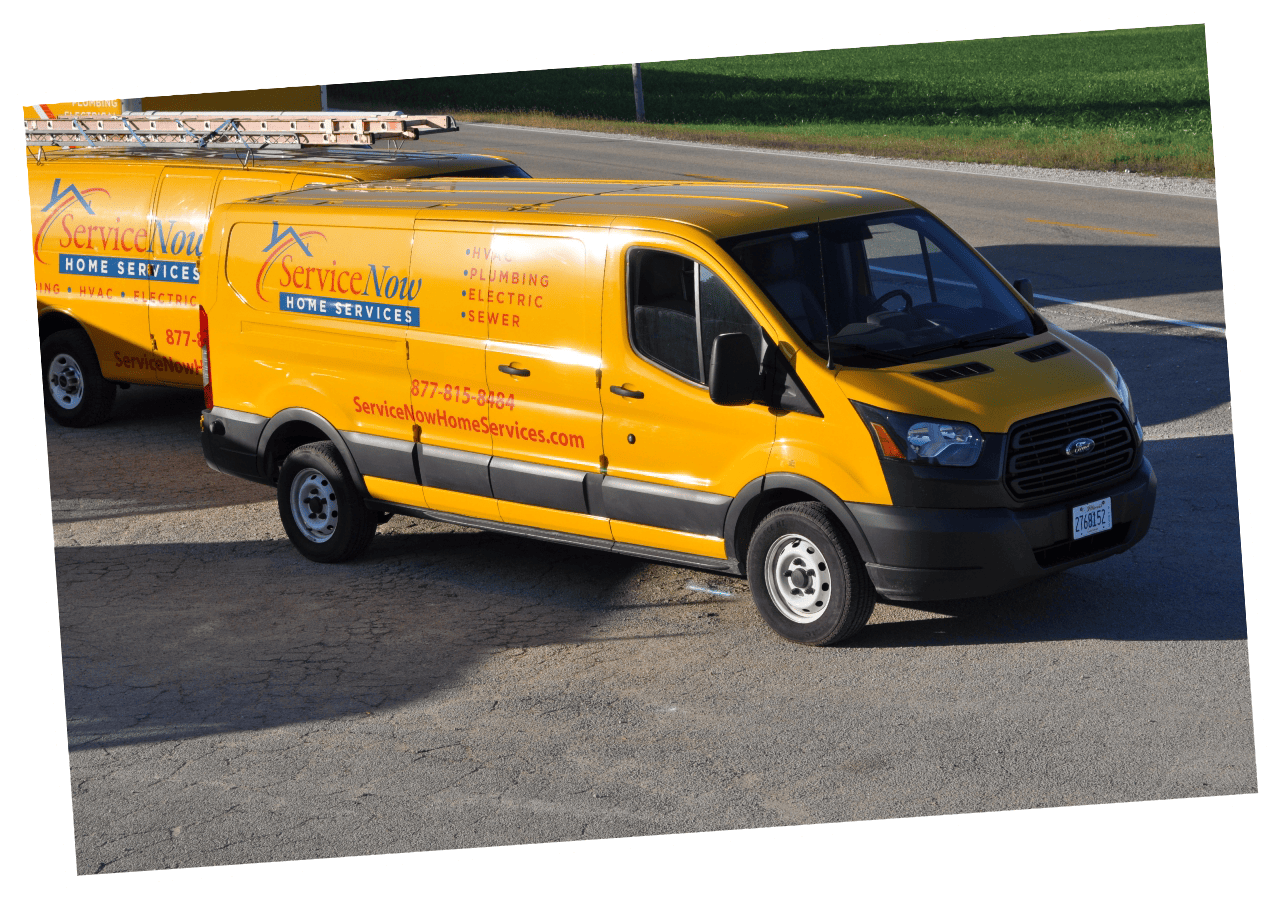 "Shane and Chris just left after replacing our gas furnace. They did an excellent job. Shane explained everything that they were going to do before they began and then explained everything after they were done. We have used Service Now for over 26 years and will continue to."
- Tom M.
"Tech was great and super polite. He went over everything and took the time to answer all my question. Wonderful service."
- MIKE S.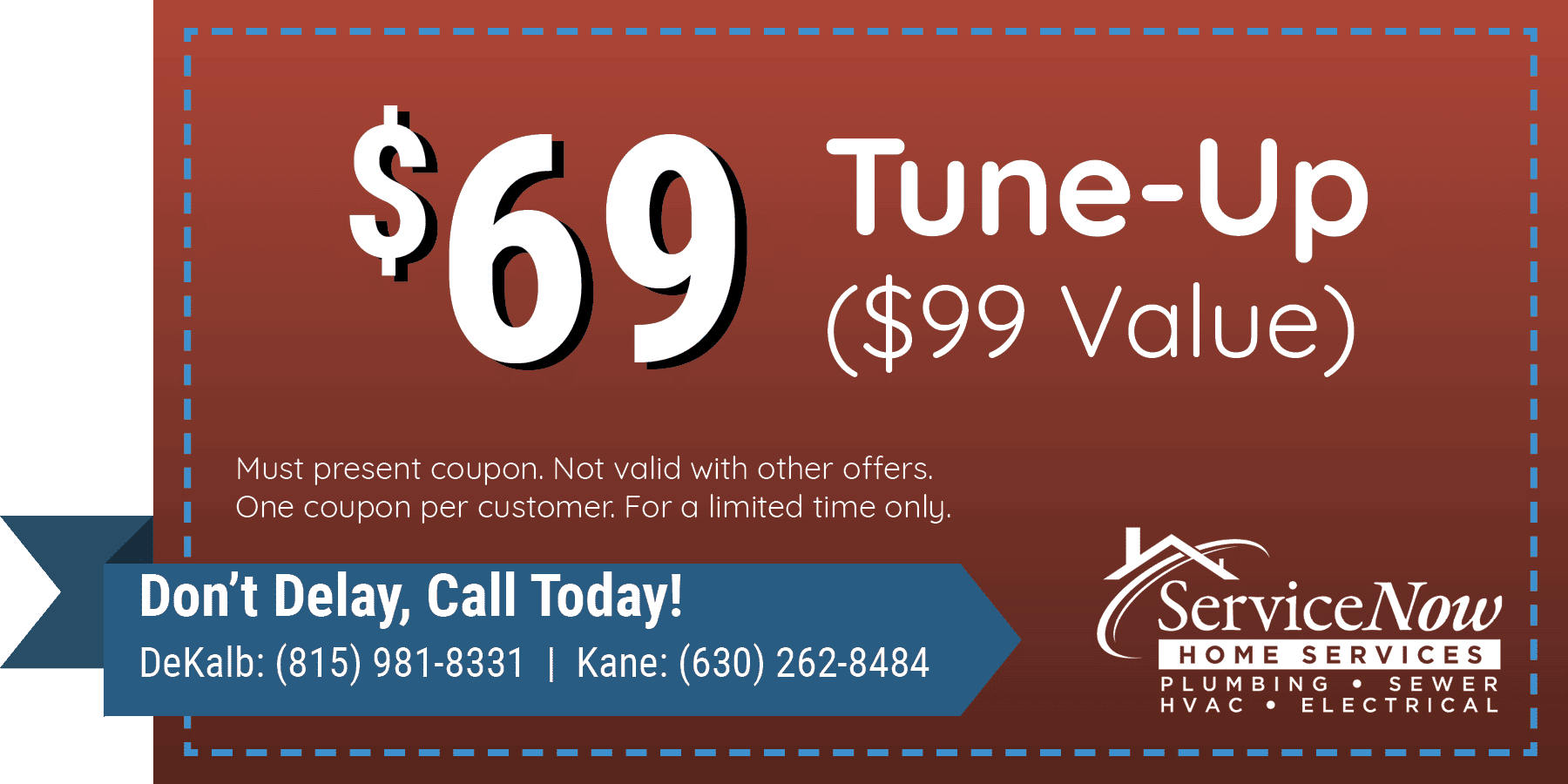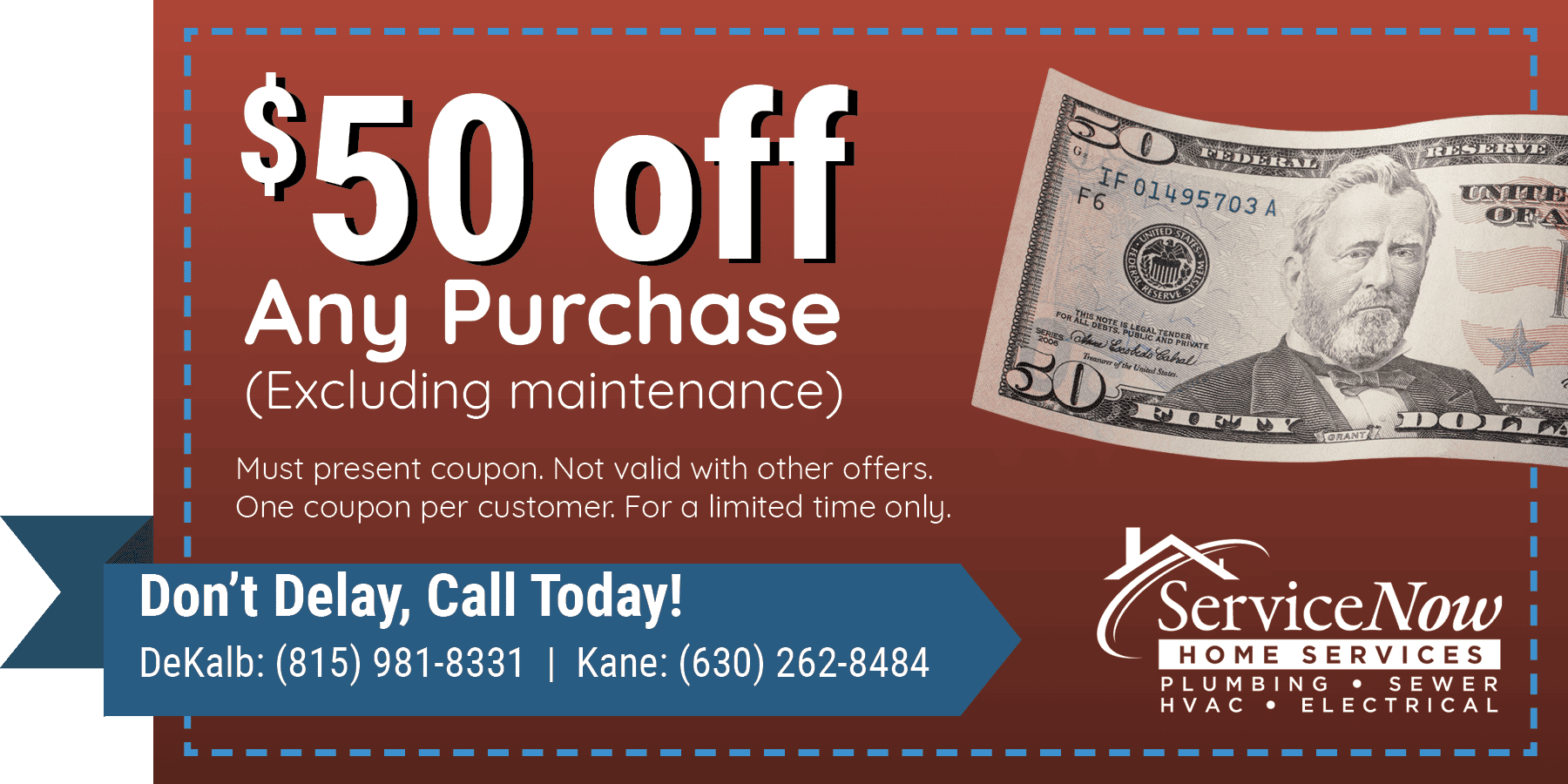 SPECIAL PAYMENT OPTIONS FOR HVAC, PLUMBING, ELECTRICAL, AND SEWER SERVICES
We offer convenient payment options to help you get through unexpected home emergencies.
WHY IT PAYS TO BE A HOME PROTECTION PLAN MEMBER
Extends the life of your equipment.
Keeps manufacturer's warranties valid on your system.
Standard filter replaced (provided by homeowner).
Discount on all future repairs.
Loyalty credit—Monthly Club Members $50 credit per year, $25 per tune-up toward system replacement (max. $500).
20% discount on Micropower Guard replacement media.
20% discount on ultraviolet (UV) germicidal lamp replacement.
Discount on all equipment replaced.
Front of the line service—Club members receive priority service over all others.
Prescheduled tune-ups—We will let you know when your service is due.
24/7 service—Reduced fee for after-hours emergency service.
Imagine this winter, sitting in your DeKalb home by the fire, looking out the window at the falling snowflakes while sipping your hot cocoa with marshmallows. Life is good. It is good, that is, until you hear the loud rush of water somewhere in your Illinois home.
When you come out of winter's hibernation, you are ready for a change. Warmer weather prompts many a project. You may begin a plan to get healthy, so you adopt new eating habits and exercise. Or maybe you decide to change up your nest. 
We're growing. We're adding service lines. We're getting rave reviews. Why? Because we hire great people and we treat them as they deserve to be treated!